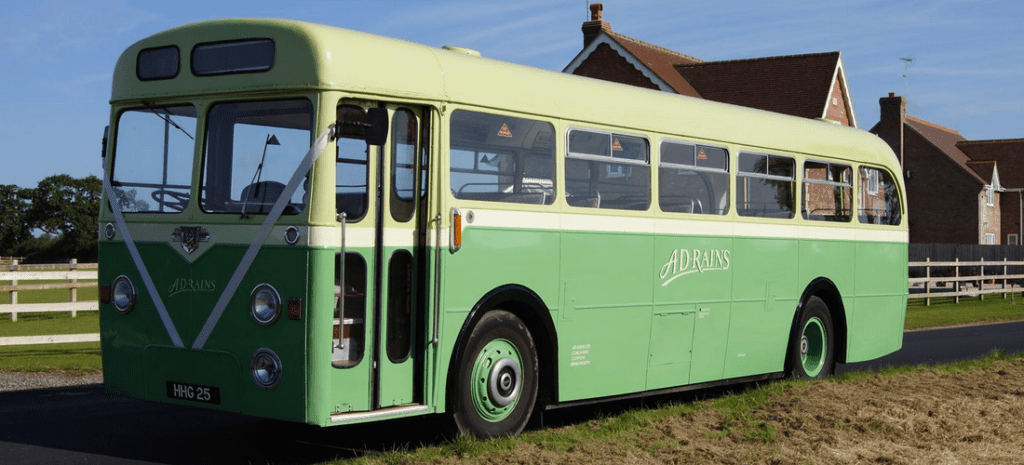 When the bus was first bought it was fitted with tables and chairs and was used on a film set as a canteen. 
We've put it back to it's original state so we can carry passengers, but many of the original features have been kept.
It was new to Burnley, Colne & Nelson in May 1959, later becoming a trainer in the rebadged Burnley & Pendle fleet.
It passed into preservation around 1980, but has now been extensively refitted for special services.